Space: 1999 props and ships Facebook group kit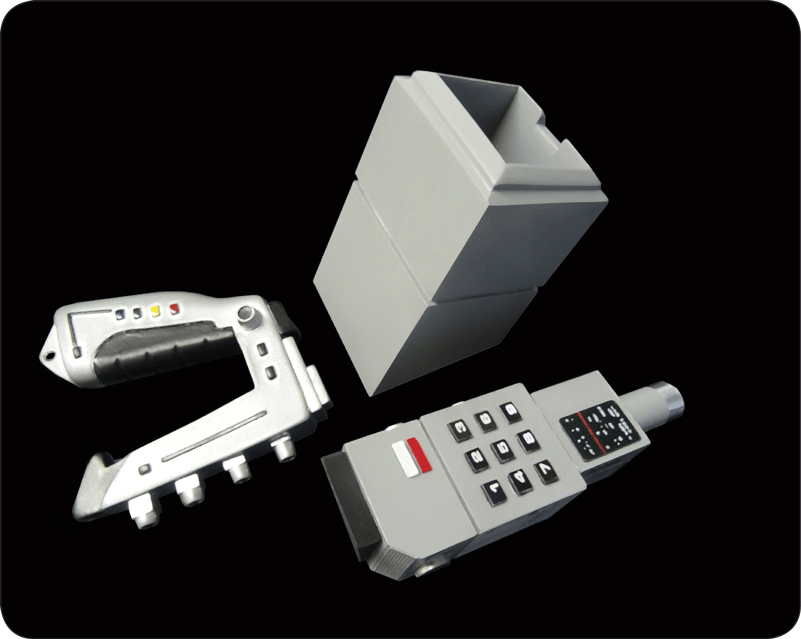 UPDATE 09/4/16
Now SOLD OUT

A limited run of 100 numbered kits consisting of solid cast stun gun, commlock and commlock holder kits complete with kiss cut vinyl decals and the option of Mike reader stun gun parts. As of 1/2/16 100 of the 100 kits are pre-ordered. See price list on this page for the 4 options available. Planned release of this kit is second week of Feburary 2016.
The polyurethane casts are all degassed.
The decals are pro printed on self adhesive vinyl with anti fade ink.
The commlock kits come with aluminium side knobs as standard.
Each kit will arrive in a polypropelene box with a printed picture front and numbered inside.
The model maker can expect some work on the parts: air bubbles to fill, sanding and finishing. All pour plugs are removed in house.