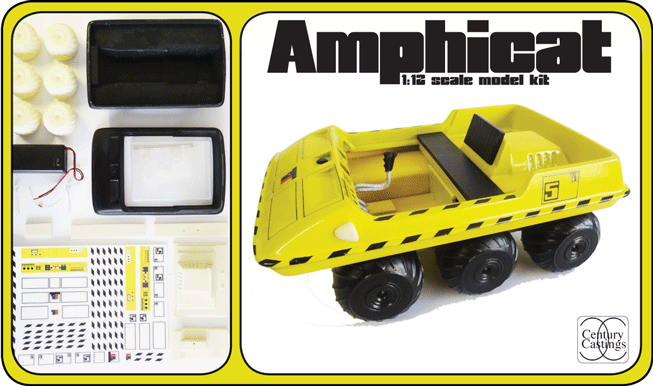 1:12 scale space 1999 amphicat moon buggy model kit
£65.00
Sold out
A mixed media model kit that measures 175mm x 133mm when built. this model is in scale with 88" eagles.
The kits contain lighting components and water slide decals as standard.
Full contents:
Full pictorial building instructions.
Pressure cast polyurethane amphicat parts.
Lighting components with battery box.
Brass axles.
3D printed control levers.
Water slide decal set.
neodynium magnets.