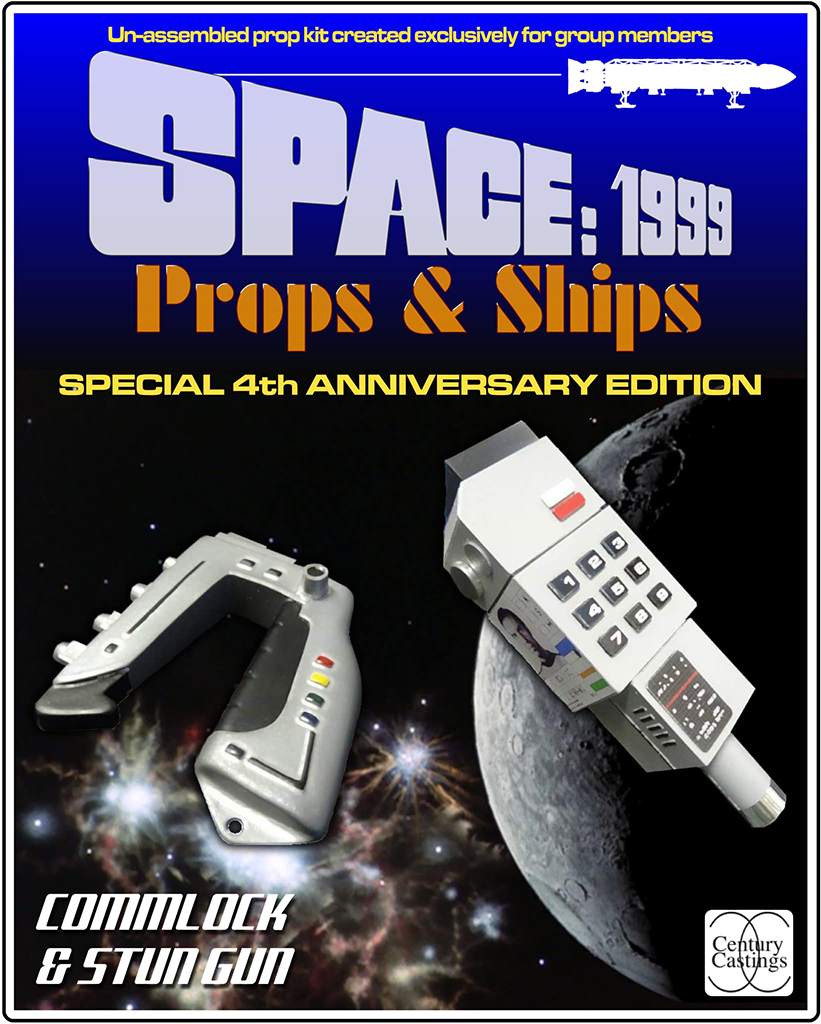 4th anniversary props and ships group kit
£41.50
Sold out
This listing is for those committed to purchacing the Props and ships group kit of stun gun and commlock kits with Mike reader alluminium parts included.
PLEASE NOTE:
If you need your kits built by Simon Brett or Michael Evans please put one of their names in the comments box on the order form. Your kit will be shipped directly to one of them. You will still need to enter your address details to be charged the correct shipping free.
TERMS:
Deposits are non-refundable and the balance of paymant will need to be made before 28 days have elapsed from release date (22nd March 2019) all unpaid kits will be offered for sale on the open market after this date (20th April 2019)
Total cost of each kit is $80USD / £61GBP / 71Euros plus shipping.

Deposit is £19.50 GBP / $25 USD / 22 Euros per kit.

The balance of payment (£41.50 / $54.50 / 48.50Euros) to be made when all the kits are ready to ship.
A limited edition run of 50 kits only. All kits are pre-ordered and this event is sold out.