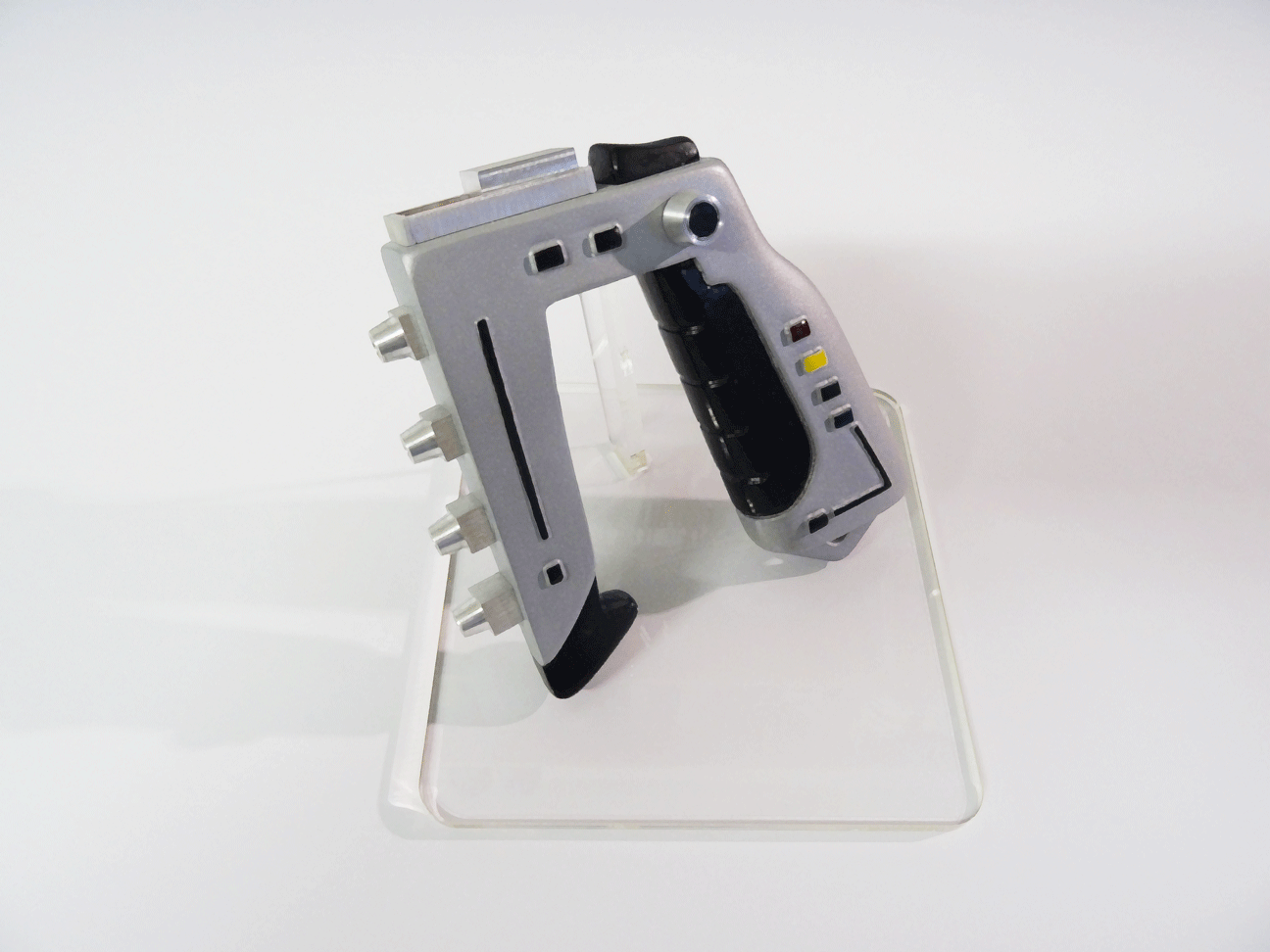 Acrylic stand for space 1999 stun gun.
£ 10.00
Sold out
These stands will suit your Century Castings kit.
High quality 5mm thick Perspex brand acrylic.
No glue required, just peel off the protective film, slot togther and use.
Only the stand is supplied with this listing. No stun gun.