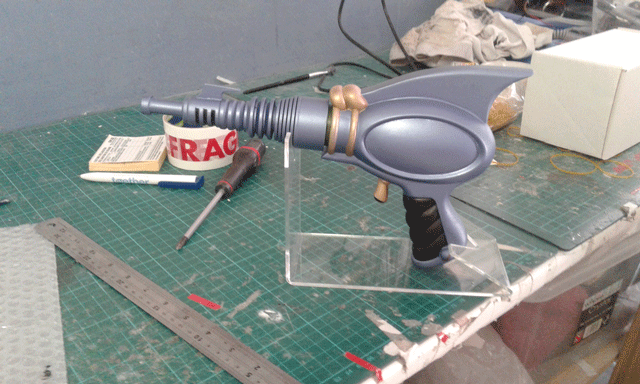 Atom blaster ray gun prop
£90.00
Sold out
A fully built and painted Atom Blaster prop, great for display and cosplay.
This is an original design By Alex Jackson based on 40's and 50's Sci-fi.

Polyurethane construction.

Metalic blue, gold and black model shown but any colours can be used. Please email me how you want your prop painted otherwise it will be in the colours shown in the photo.

Props ae built to order and can take up to a month to complete depending on how busy we are.

You will recieve an email when you prop is dispatched.