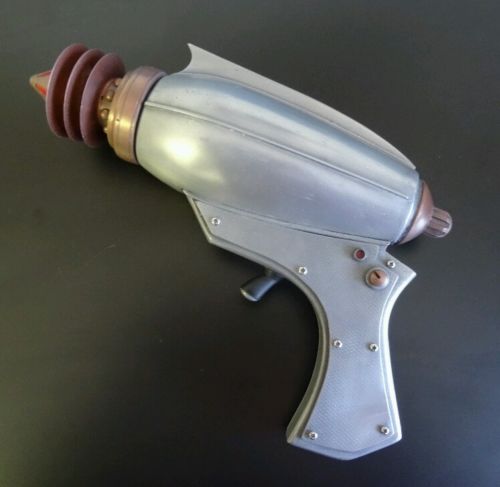 Atomic Disruptor prop
£130.00
Sold out
ATOMIC DISRUPTOR (short barrel model)
Newly built, cold cast, solid aluminium and copper Atomic disruptor. This is a hand made, non functional prop in the style of the classic scifi shows. A unique collectors item, this model was designed and built by Alex Jackson. The model is very heavy and pleasing to hold. It comes as you see in the photos, slightly weathered and a little battered from defending the universe. I have tried to show every angle and part of the model so you know exactly what you are buying.
Rare opportunity for the collector.
Model design and images owned by Alex Jackson.