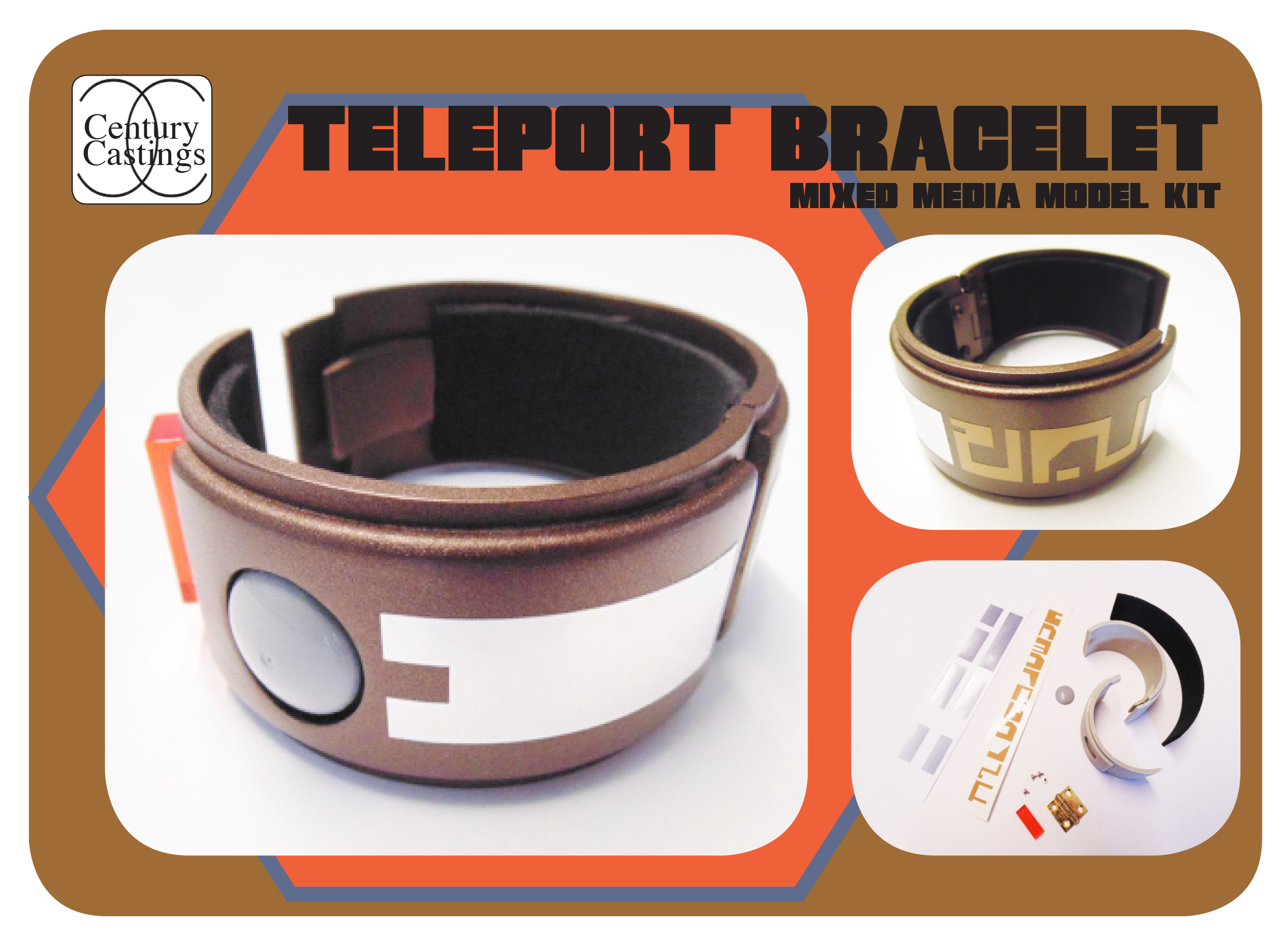 Blake's 7 Liberator Teleport Bracelet model kit
£29.00
Sold out
Mixed media model kits of this much sought after and popular prop.
These kits contain a more accurate, thicker bracelet.
Polyurethane bracelet shells.

Neoprene lining.
Pre cut self adhesive chrome vinyl strips.
One strip of flesh colour symbols, vinyl pre cut self adhesive decals.

Laser cut acylic button.

Brass hinge.
EMA dome part.
Steel screws
Full instructions.