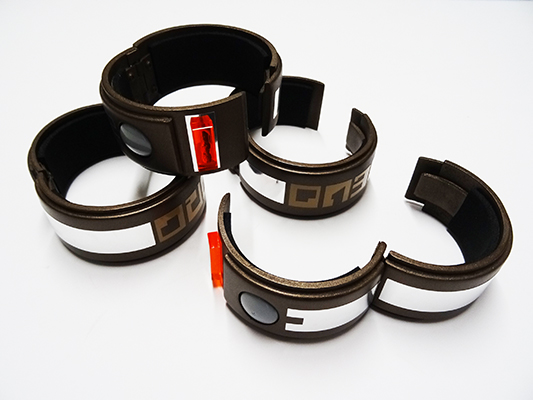 Blake's 7 liberator teleport bracelet prop accurate replica
£50.00
Sold out
This version is designed to closely replicate the originals. To wear or for display.
They are quite a bit more work than my other, lighter version and so cost a bit more.
Correct colour

EMA hemisphere

Acrylic button

Brass hinge (with glue and screw)

Neoprene inserts for comfort

Symbols colour is as close as I can get

Chrome strips.