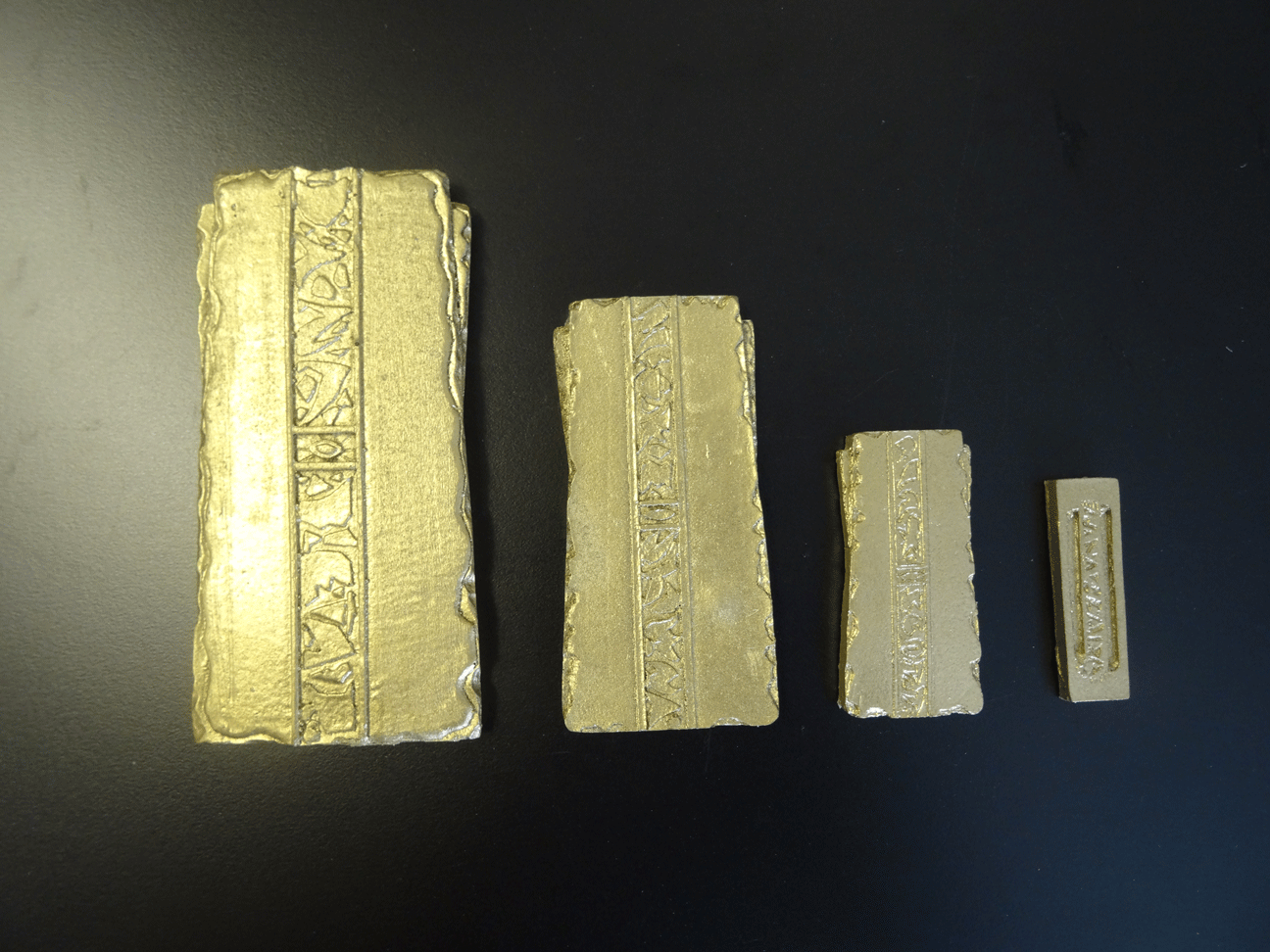 DS9 latinum bars set of 4 unfinished.
£10.00
Sold out
Sets of 4 different latinum bars cast in polyurethane. Includes 1 strip, 1 slip, 1 ingot and 1 bar

Bars are unpainted washed polyurethane.

Ferengi coin of the frontier used in the series.
Latinum was a valuable liquid metal, commonly stored in suspension in ingots of gold metal. One hundred slips was equal to one strip, and 20 strips equaled a bar of latinum. Gold pressed latinum was accepted as a medium of monetary exchange in many parts of the galaxy.