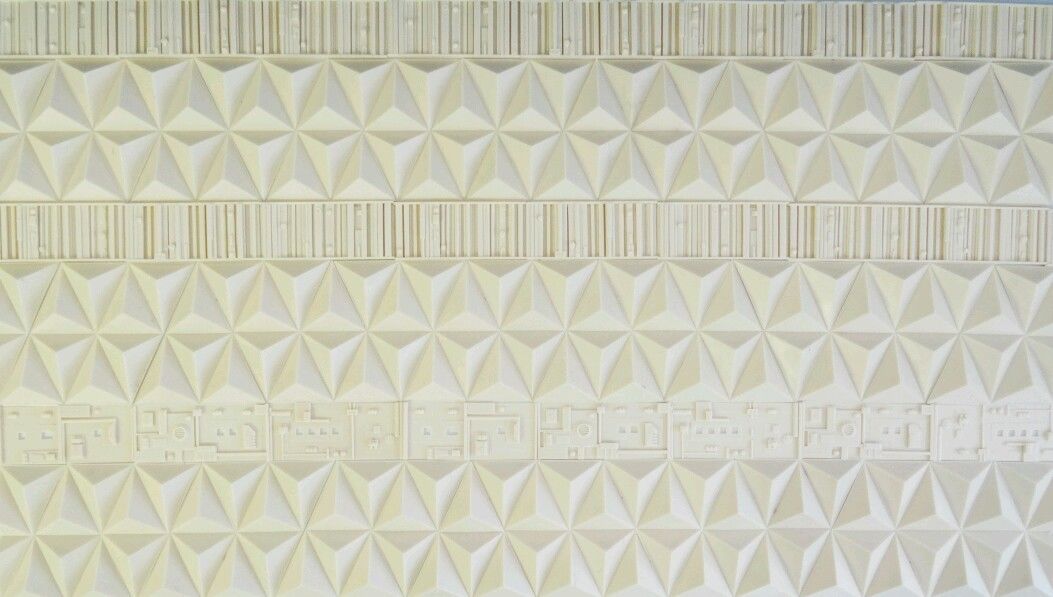 Eagle Transporter hanger wall claddiing model kit
£350.00
Sold out
These kits will enable you to build a large hangar or a few small display dioramas.
The parts are in scale with the 12" 1:72 eagle transporter. Each triangle cluster consists of 4 small triangles in a narrow frame. All are solid cast In polyurethane. Crisp casting with the backs cleaned up and washed ready to prime
The top sections are made up of 6 different parts, each of which roughly match the length of a triangle cluster.
The kit consists of:
50 large triangles. 6 half triangles. 9 window top sections. (3 sets of 3 different) 18 ribbed top sections ( 6 sets of 3 different)
I figure this should be enough triangles to get you started on that huge hangar diorama you always wanted to build. The main photo shows you what you will receive. There is a door section shown in one photo and this is available on request for a small additional fee. The door is not included as standard in this kit.
All these parts were scratch built by Alex Jackson. They are orginal parts influenced by the TV show. The parts are not recasts of any other kit or part, or direct copies of the original design.