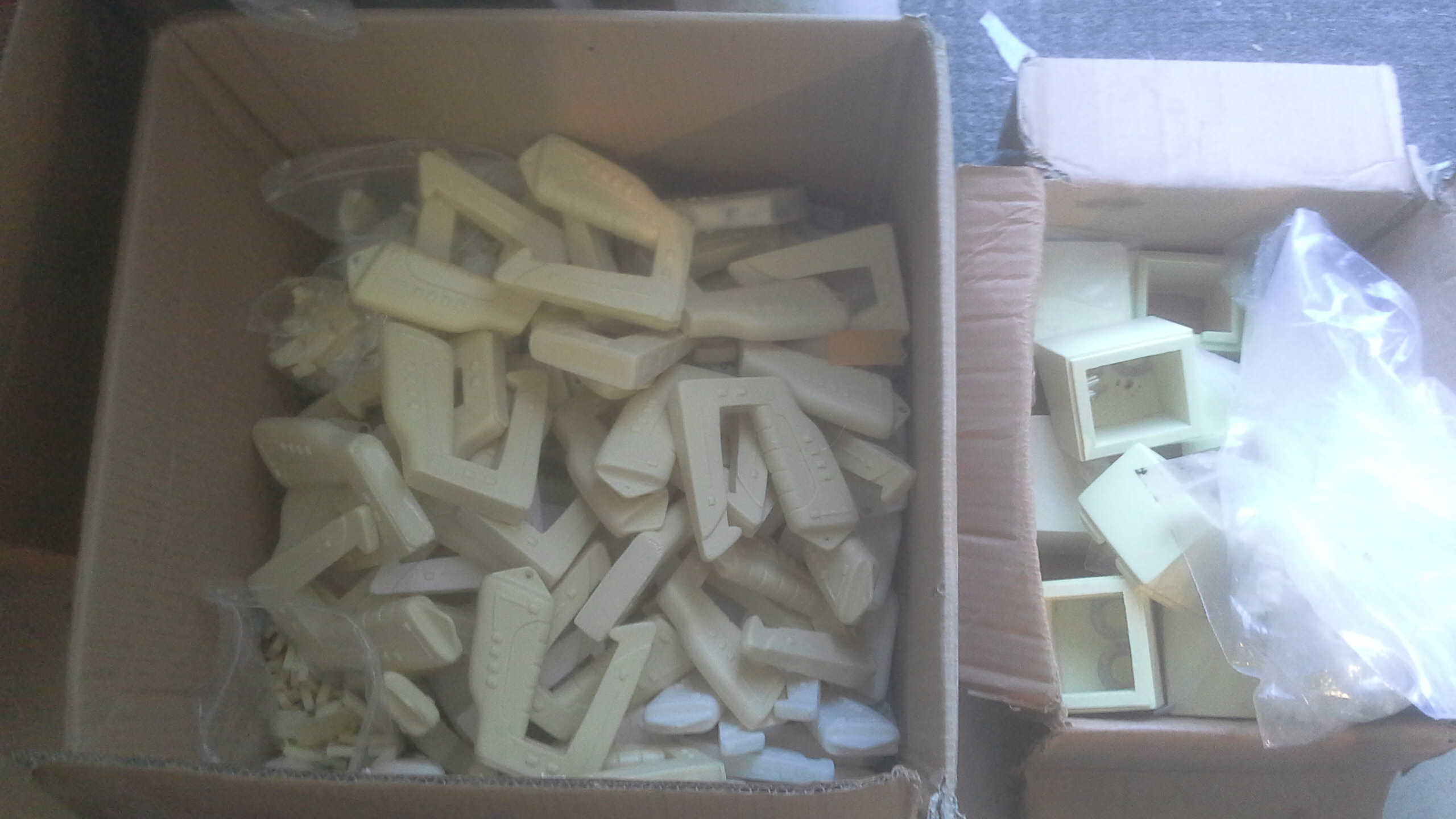 Grade B products
Sold out
This section is for the sale of Grade B casts and props at highly discounted prices.
In all cases the casts or props are not acceptable as full price kits and will require much more work than their full price counterparts.
They will need more filling, more sanding, there will be more air bubbles in the casts. The molds might have been worn and the detail not so well defined. The kit parts may also be different colour resins. The casts might be slightly warped (fixed by heating in a microwave or hot water for 40 seconds or so)
The bracelet symbols are misprints in a slightly wrong colour, still perfectly useable though.
The bracelet shells may be a bit warped or have a few air bubbles. A cast dome button will also be supplied with these.
The 'thick stungun' is actually my split kit cast as a single piece. Only 7 of these remain.
The casts are all still useable and it seems a shame to recycle them.

The kits will come in a padded bag or box without decals or instructions.
If you don't mind a bit of work and you are on a budget these are for you.
Buy a few and save on shipping.
PROPS:
Scorpio gun. This has some marks from the cold casting process on one side of the handle and a few minor marks here and there. Ex display. see photos.
Stun gun. The paint job on the handgrip could have been better. This was painted by an apprentice last year. Grade B quality but fixable if you have the time to sand the handle back a bit, mask the gun and spray it black.
Liberator gun ribbed part. This has a crack as shown in the photo. Still usable though.