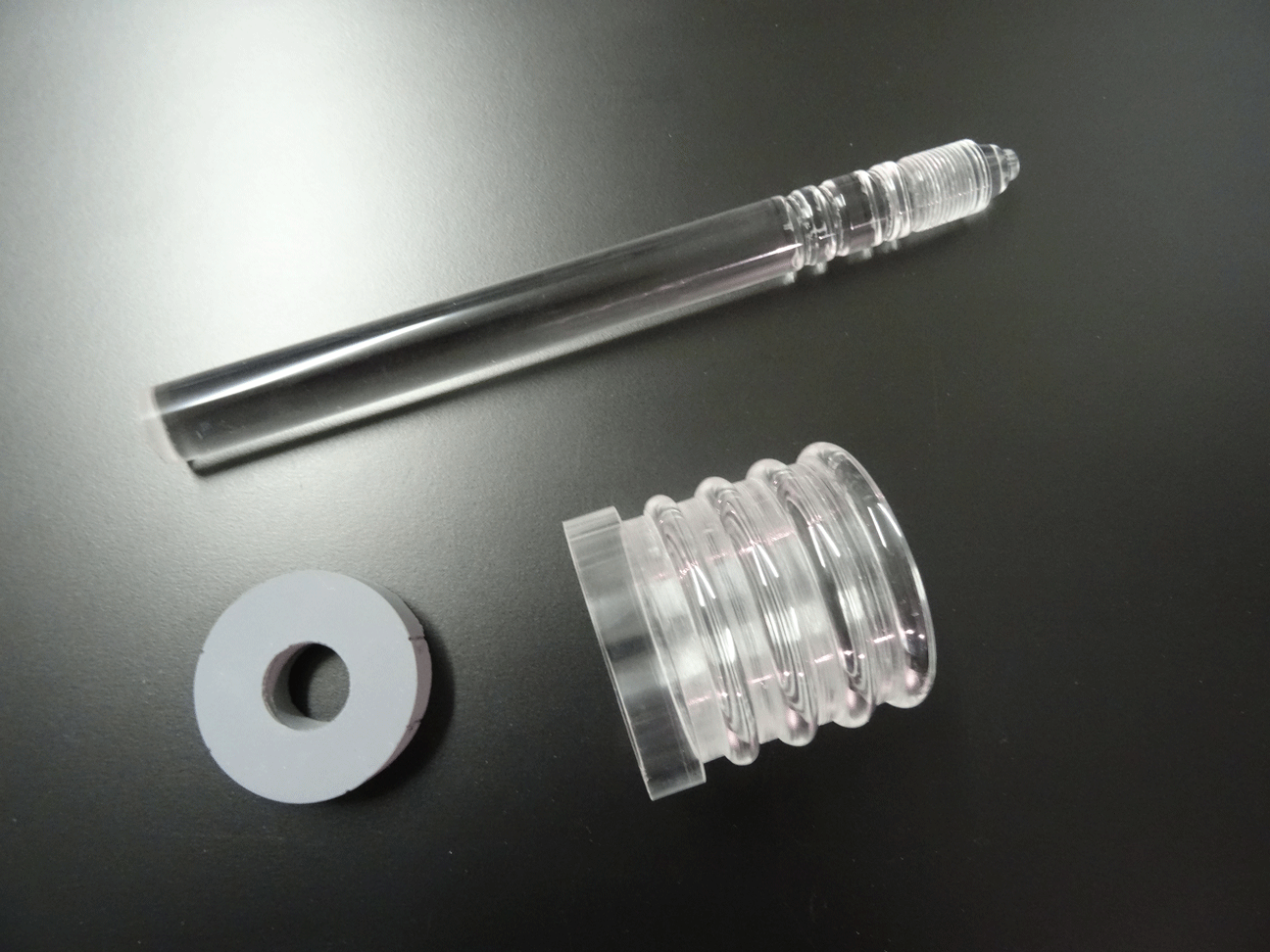 Liberator gun acrylic emitter, ribbed tube and centre boss set
£160.00
Sold out
A set of hand turned acrylic parts complete with the centre boss that will make things much easier for those wishing to have a go at building their own prop.
These parts can take me 10 days make, depending on how busy I am.
When buying the parts you are placing an order for one set to be turned and polished.
If I have the parts ready made when you order they will be dispatched asap.
All the sets are slighly different because they are hand turned. However, they closely match screen used examples.
Please remember, there are many more parts to the gun and it is cheaper to buy the built example offered on this site than build one from scratch.