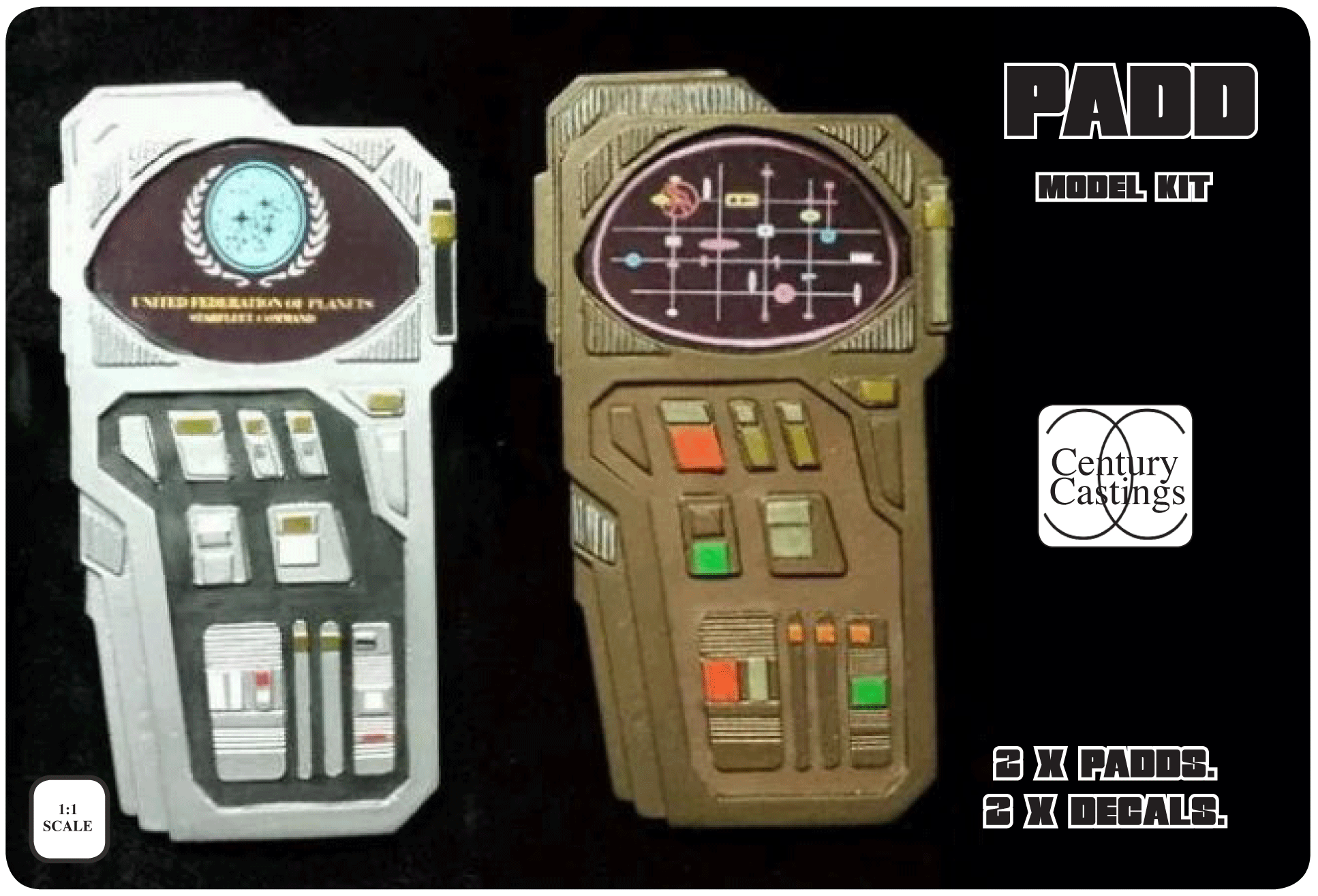 PADD MODEL KIT PROP REPICA CARDASSIAN / FLEET
£15.00
Sold out
A simple Kit comtaining 2 padd casts and 2 decals. You can build and paint both versions of the padd.
A re-issue of the old century castings kit back by popular demand.
No instructions are included, but the box comes with a colour image which should help with painting.
Box image padds painted by Richard Bailey.
Thanks for looking!