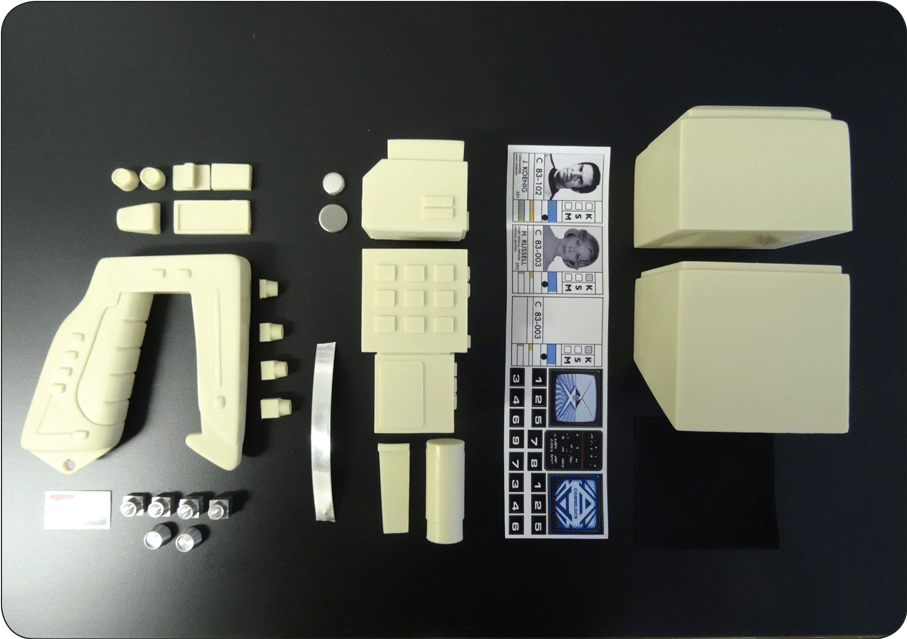 Props and ships group kit with commlock holder and Mike Reader parts
£85.00
Sold out
The kits comprise:
Solid cast polyurethane stun gun kit.
Solid cast Polyurethane commlock kit.
hollow cast commlock holder.
A sheet of self adhesive felt.
Kit cut vinyl decals for commlock and stun gun.
Aluminium side knobs for commlock.
Aluminium tape.
Turned aluminium stun gun parts.
Full painting and building instructions.