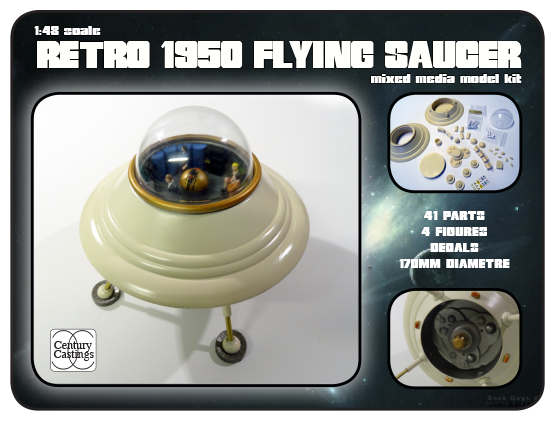 Retro 1950 flying saucer model kit
£40.00
Only 2 remaining
A new release from Century Castings.
Mixed media model kits of this orginal design.
41 parts include:
Brass legs

Styrene sleeves

Clear observation blister

4 figures and a set of waterslide decals are also included.
The completed saucer has a diametre of 170mm.
Designed and mastered by Alex Jackson 2018.