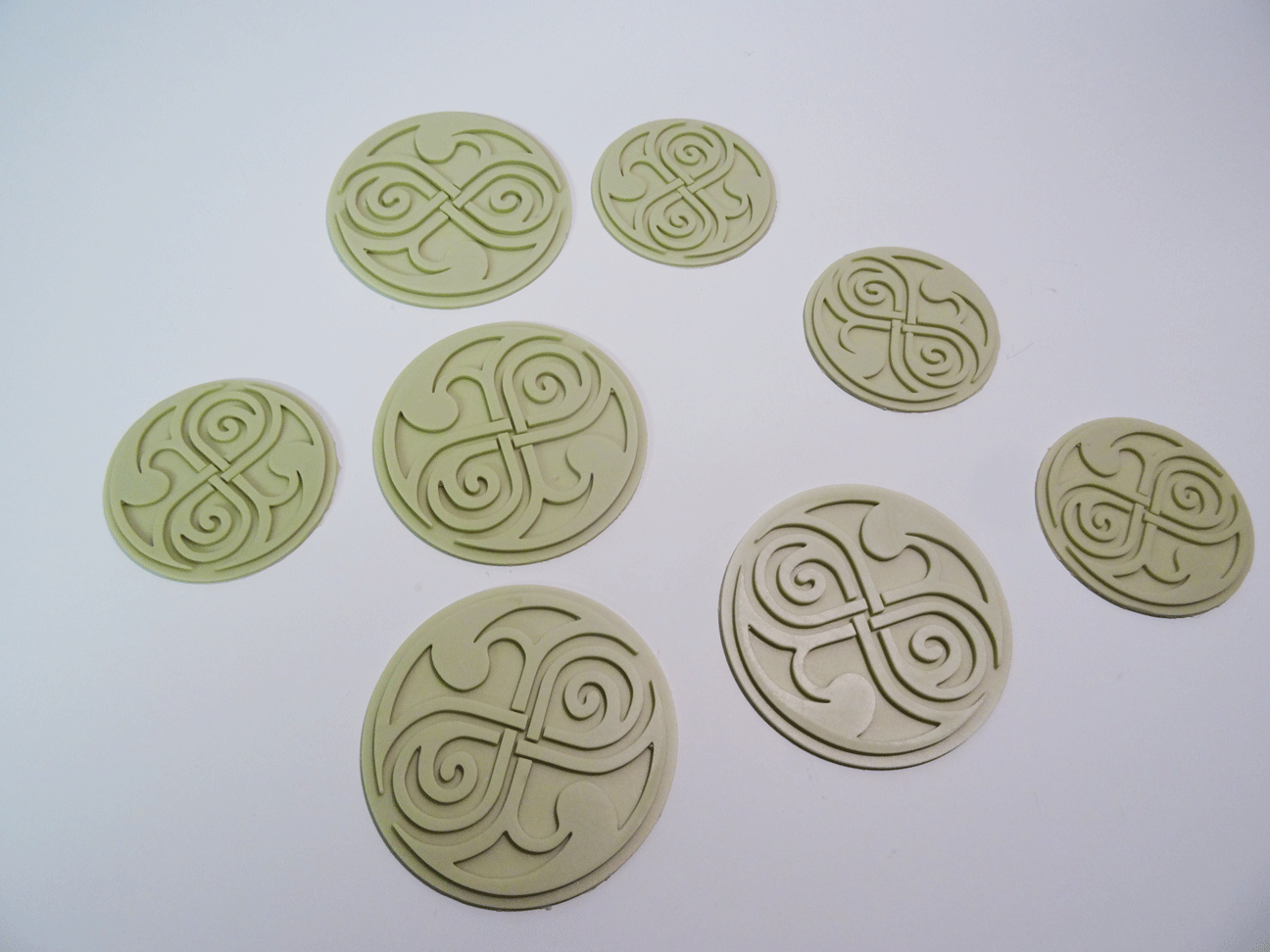 Polyurethane casts of the seal of rassilon. Casts will vary in colour.
These lovely crisp casts are meant to be painted by yourself. They will need little or no prep.
Two sizes are available. Please select the size/s required from the drop down menu.
The price is for a pair: you get 2 in a pack.