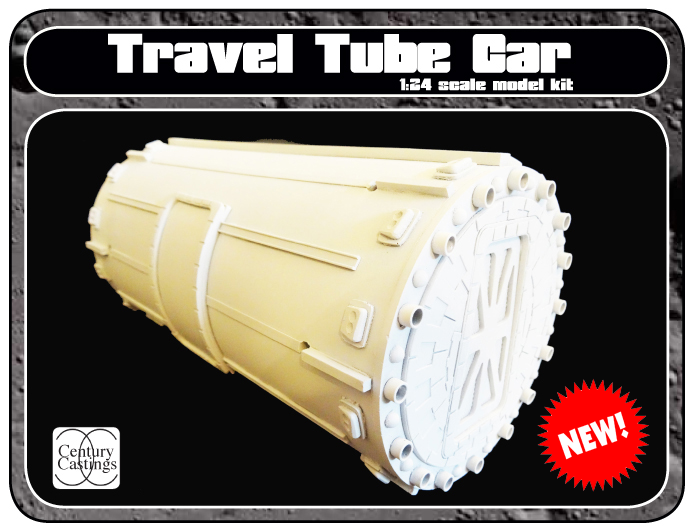 Space 1999 1:24 scale Travel Tube car model kit
Sold out
A new release and a short run of casts.
1:24 scale travel tube car kits consisting of 5 polyurethane parts and instructions.
Completed car model measures 255mm x 128mm
You can expect some minor work on these kits (like all resin kits) but they have been de-pour plugged and washed in house.
Acrylic stands are now available for this kit.
Hollow tube.
Doors can be open or closed.
High quality casts.
very easy to build and paint.
Tube car ends and door mastered by Bill Oram.

Tube mastered by Alex Jackson.

Some kind words from one of the first buyers of this kit:

Philip Dennis "I can vouch for this model as mine came this morning. As you would expect from Alex, it's a superb model and BIG! The main body is ten inches long and really well cast.Should go together with the minimum of fuss. Well worth the money for the size & quality. Another winner from Century Castings."
You will be notified by email when your kit / model is dispatched.