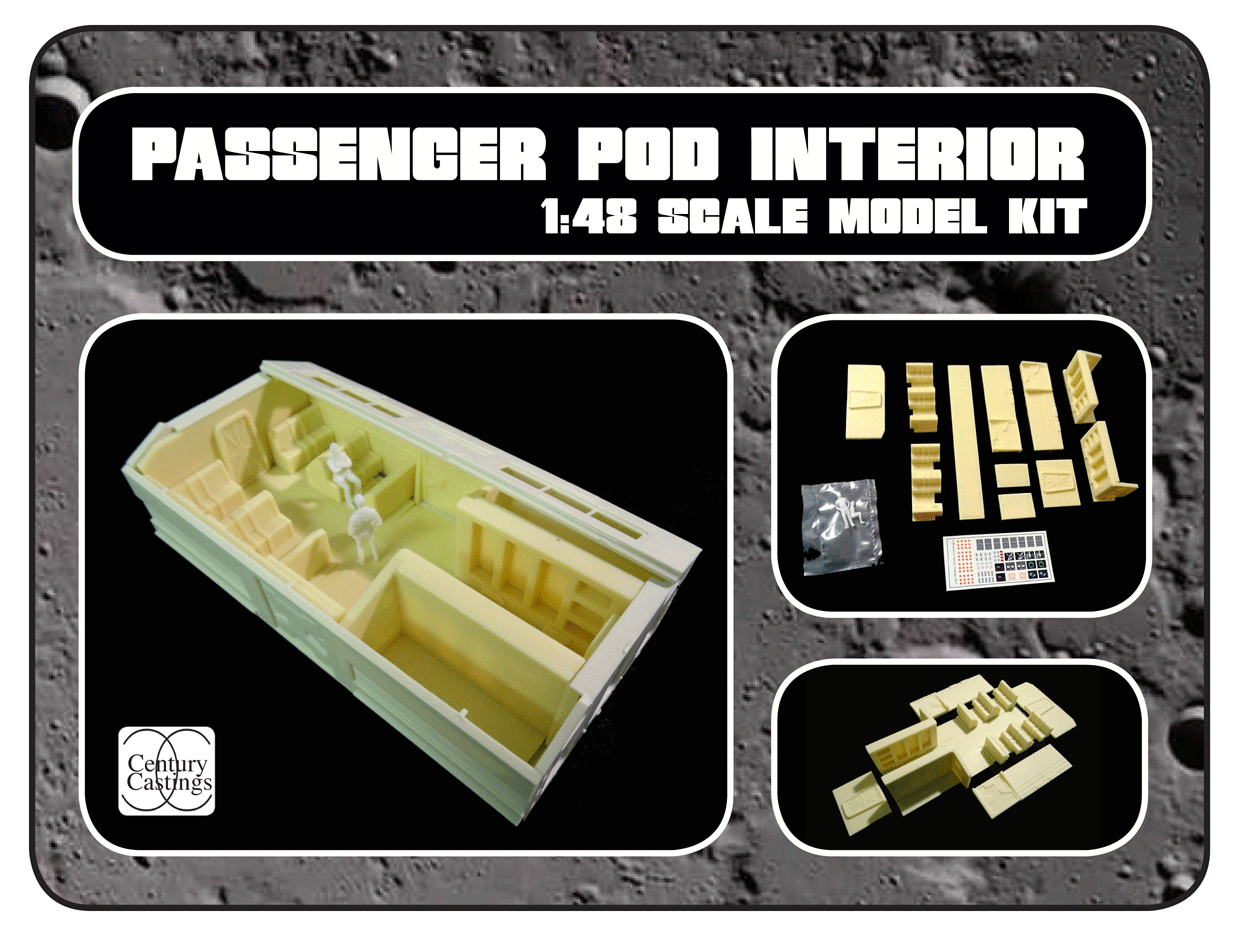 Space 1999 1:48 eagle passenger pod interior for the 22" Round 2 kit
£ 50.00
A superb, accurate interior kit to complement your 1:48 passenger pod. The kits are pressure cast in high quality polyurethane resin and come complete with a set of waterslide decals and 2 scale figures.

Designed to fit through the roof opening, this 12 part kit is the ONLY accurate interior kit available at this time.
Please note:
There is now the option to purchase the 'computer wall' part with water slide decal from the drop down menu.

You can now either order the science pod kit or the passenger pod kit, a kit with both seating and computer wall options or just the computer wall part and decal seperately.
Parts will vary in colour from white to black depending on batch.
Expect minor cleanup work on the parts. Parts are pressure cast but in rare cases one or 2 tiny air bubbles may still be evident.
---
Masters: Richard Lamer.
Casting: Century Castings.
Decals: Century Castings.