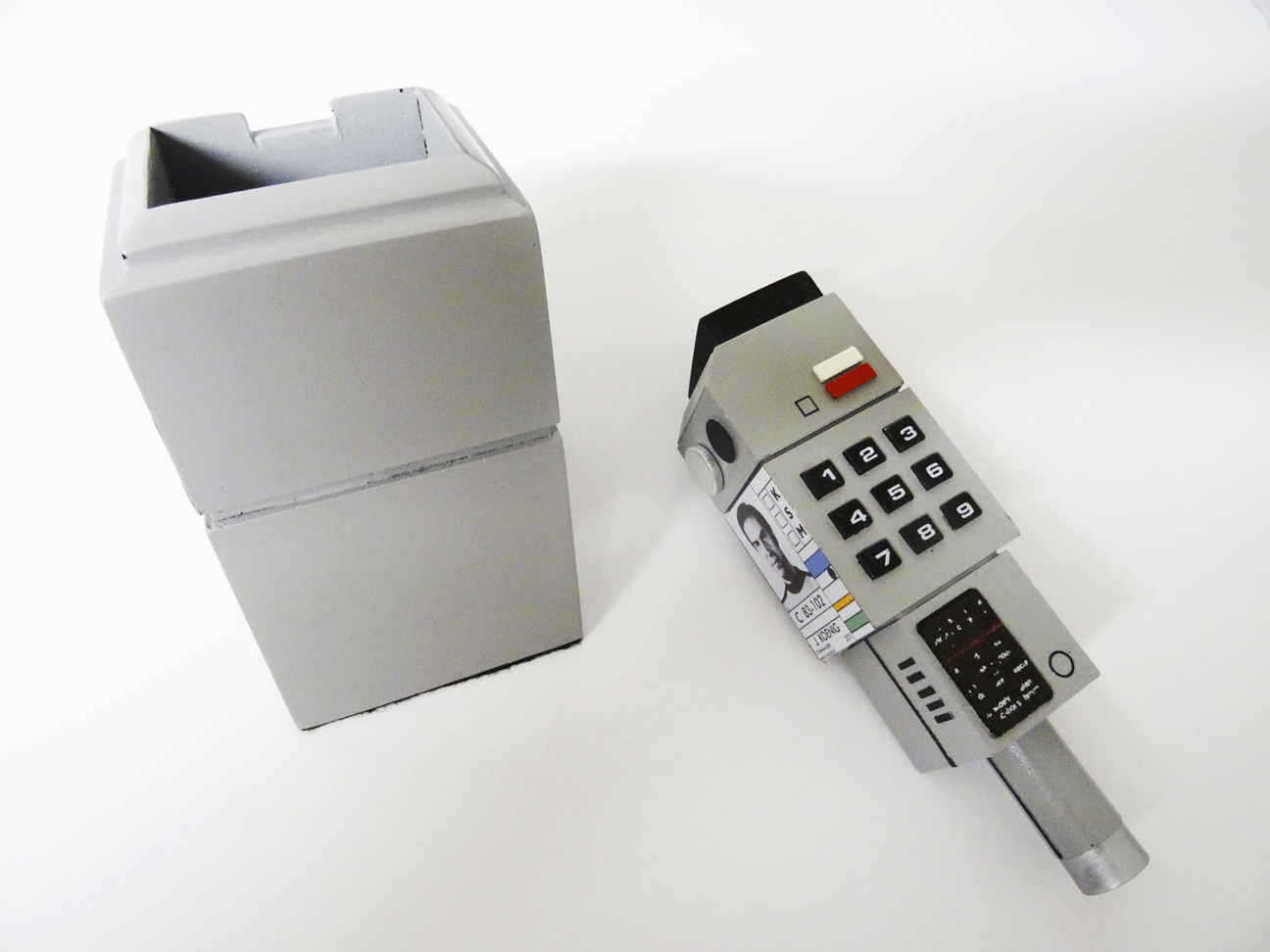 Space 1999 commlock and holder prop set.
£110.00
Sold out
A built and painted commlock and holder. Built to order.

These props are finished to a high standard and and take 28 days to complete depending on how busy we are.
If we have a set in stock it will be dispatched as soon as possible. You will be notified by email when your props are dispatched.