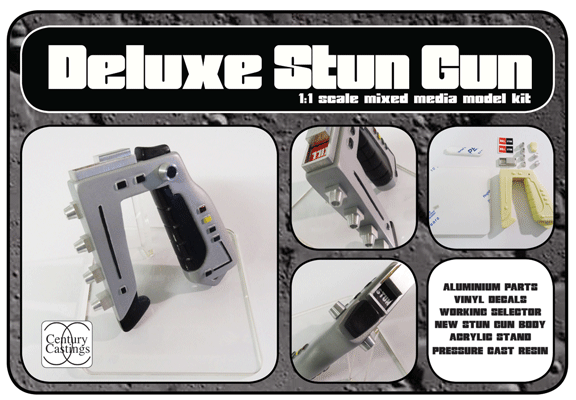 Space 1999 Deluxe stun gun model kit
£65.00
Sold out
A limited run of 20 kits featuring:
New stun gun body master designed for this kit.
Aluminium emitters, side buttons and working selector.
Pressure cast polyurethane stun gun.
Laser cut Perspex stand designed for this kit.
Kiss cut vinyl decals.
building and painting instructions.
Kits come well packed in a polypropelene box with printed vinyl box art.