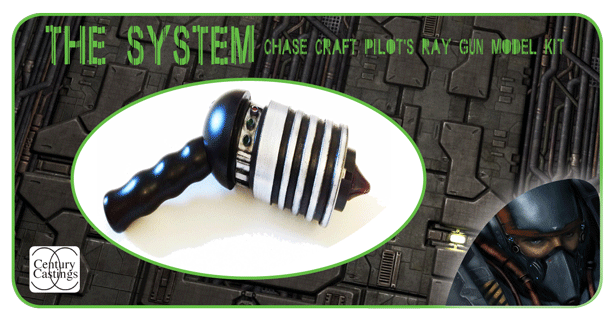 The System chase ships pilots blaster model kit
£40.00
Sold out
Pilots blaster/ray gun kits comprising of:
Full building and finishing instructions. 6 polyurethane gun parts to build one blaster 1 length of brass rod. 1 friedland bell push. 1 red emitter part. A quantity of extra fine milliput.
Colour of polyurethane may vary from grey to white, kits may be dual colour. Parts will need finishing and filling.
This is not a recast of an existing kit. Original kit designed by Alex Jackson. Kit design by Alex Jackson.